New Luxury space at Normagrup's NTC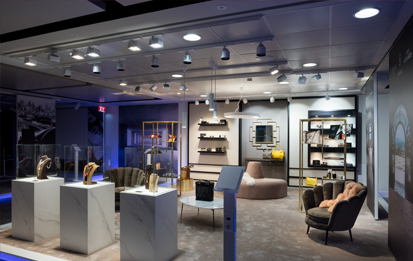 The commitment with quality has led us to have our own laboratories. This gives us freedom to investigate.
Since last November, our showroom has a renovated "Luxury" space that completely recreates a luxury goods store.
Atrezzo has been carefully selected, with the collaboration of leading brands such as Cyrana Furs, Siroko, Reinares, Clara by Clara and IMILOA.
To illuminate this space we have used AQA and Dot projectors, suspended Cyre, Elit and an Eclipse as the protagonist in the central part. All these luminaires are DALI controlled from our NormaLink system.