Exit signs for social distance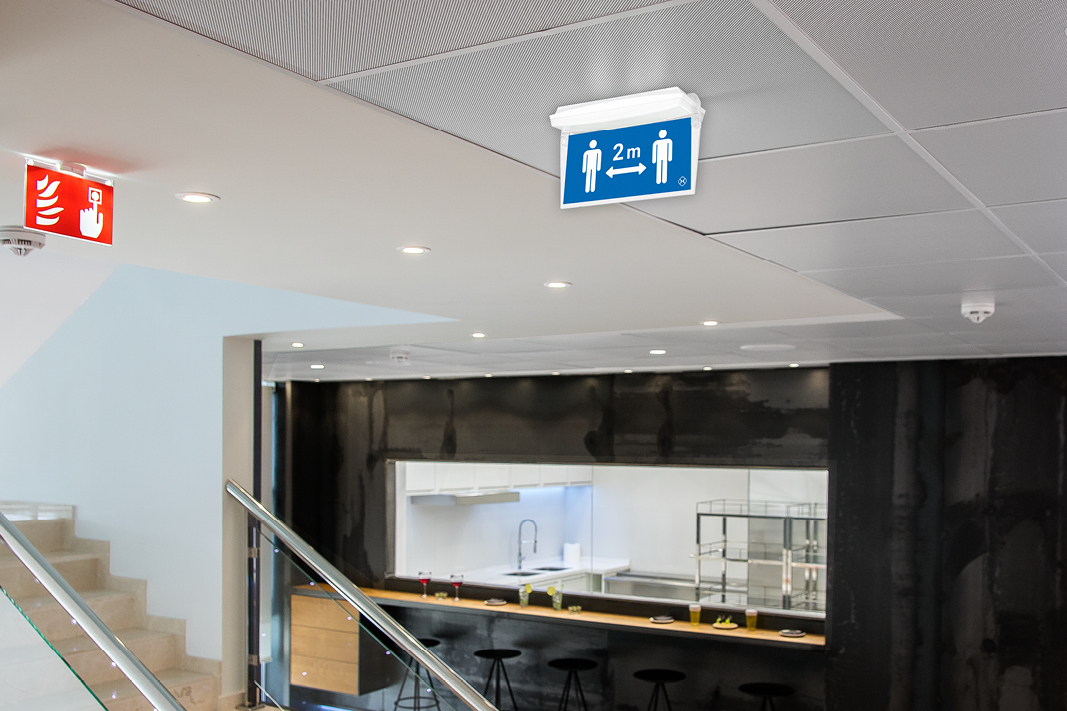 Normalux is now launching the new social distance kits.
New social distance kits already available for the following ranges:
GS
LISSA EXIT SIGN
EXTRALINE
SIGNAL
Each kit consists of a luminaire (without battery) + blade diffuser + distance pictogram (1 or 2 m) + assembly accessory.
These kits have been designed to help to prevent the expansion of COVID-19.